This time, I will explain to you the Kakashi theme color scheme.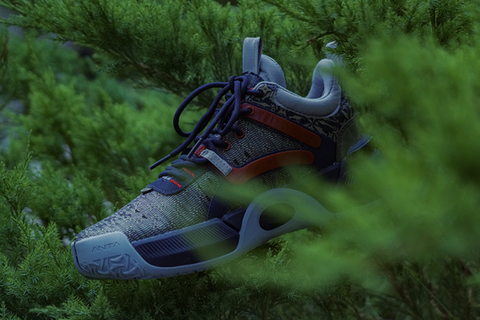 The entire pair of shoes is based on Anta Wei 2, dark green with dark navy blue, echoing Kakashi's clothing color scheme in the anime. In order to bring out the temperament of the whole pair of shoes, this time was especially shot in the bamboo forest, highlighting the texture of the Kakashi theme color scheme!
In addition to the main tone of green and blue, the shoe body design also incorporates red details, echoing the Kakashi armband at the same time, can not help but remind people of Kakashi's "Sharingan". The image of Kakashi as the elite of Konoha Village and the sixth generation of Naruto is vividly displayed.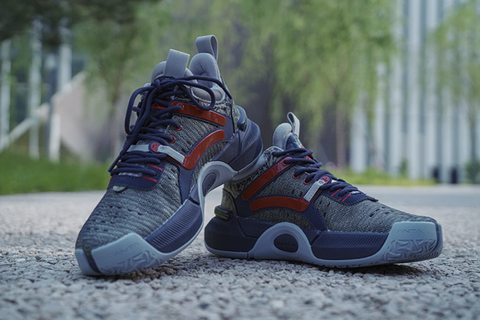 As a pair of competition basketball shoes, the upper is made of A-SHCOK FIBER technology woven with TPU yarn, which is both breathable and strong. The striped TPU on the upper brings a tight wrapping and supporting effect. It also presents the ninja shoes in "Naruto".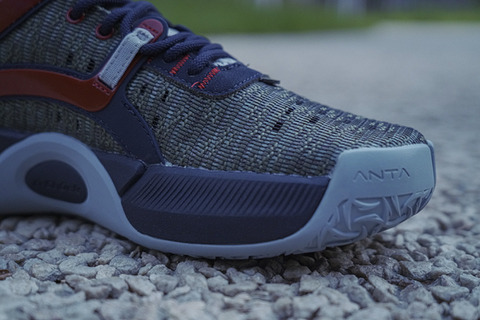 The midsole is equipped with the tried and tested A-SHOCK3.0 midsole, the upper foot brings a comfortable and soft foot feel, taking into account both sports and daily outings.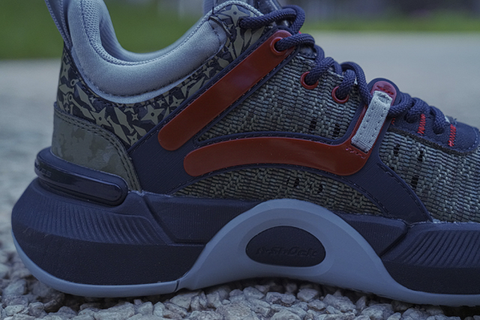 The detail depiction shows a strong personal element of Kakashi. First, the toe part is under the navy blue background, with the red handwritten words "はたけ カカシ" embellished with the Japanese name of Kakashi.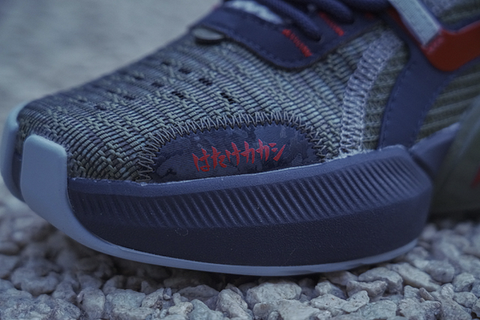 The ANTA Logo is also presented in red on the midsole, highlighting the brand identity.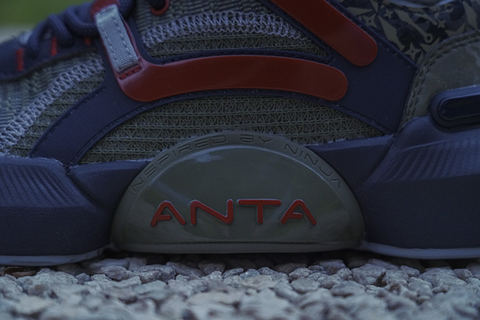 The tongue part depicts the logo that symbolizes the will of Konoha Ninja Village Fire. Not surprisingly, every Naruto fan has tried to sketch it on the desk and in the books!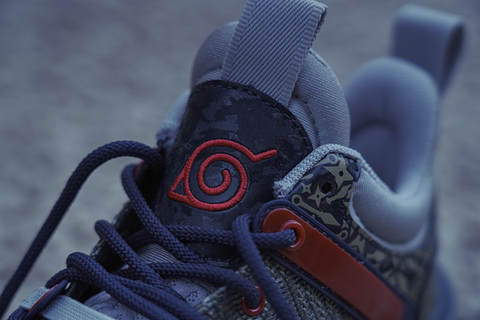 The upper part is filled with silhouettes of "shuriken" and "kunai" necessary for ninjas, further emphasizing the identity of the "Naruto" joint name.
In addition to the "Naruto" Shippuden Logo, which shows the joint identity, on the insole, there is also the handwritten name of Teacher Kakashi.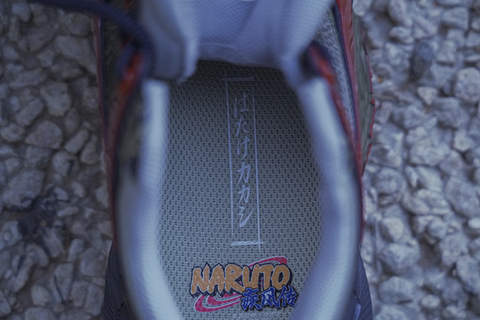 Finally, the outsole uses Anta Logo to create a "shuriken" shape, which enhances the anti-slip effect and echoes the theme design.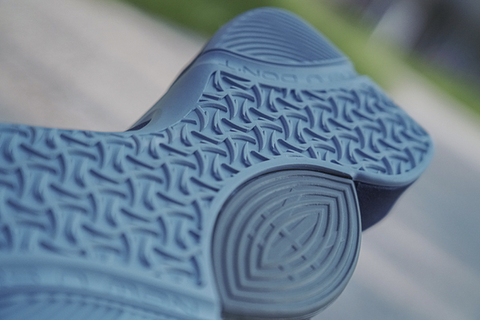 In addition to shoes, this time also launched an exclusive shoe box for the theme character. The Kakashi-themed shoe box has a huge Kakashi portrait and "sharingan" on it, cool!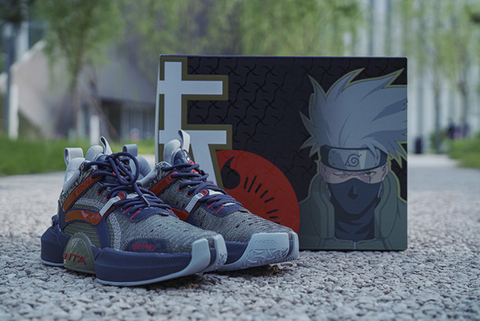 I don't know if you have a heartbeat after watching it? In addition to Kakashi's theme color matching, Naruto and Sasuke's theme color matching are also attentive. We will continue in the next issue...